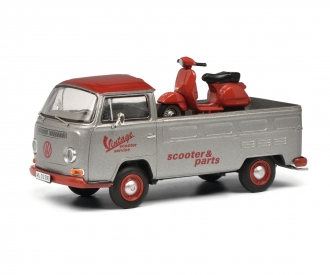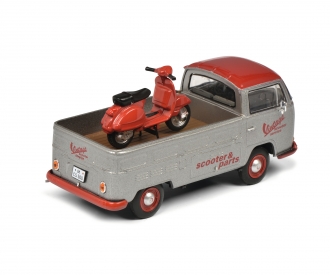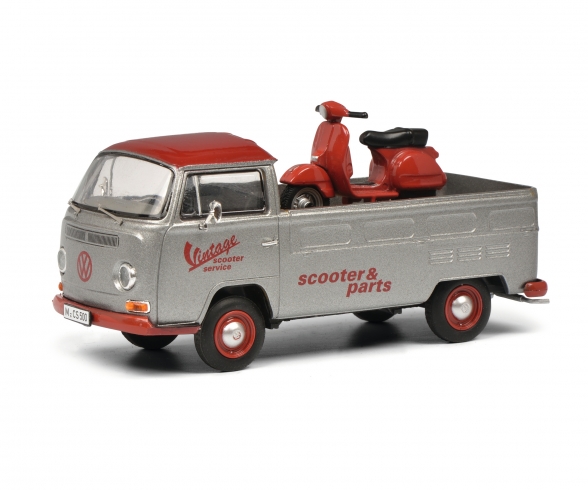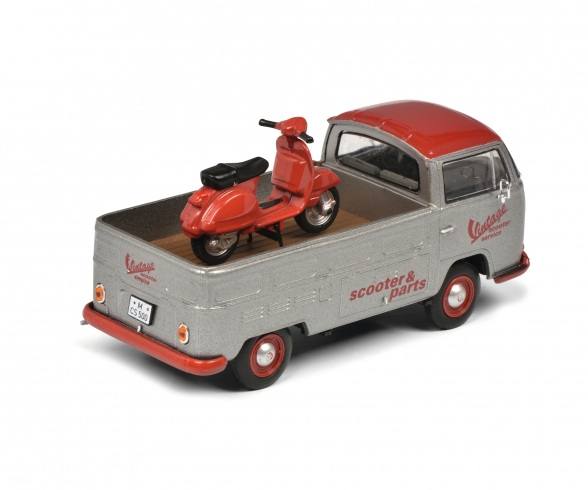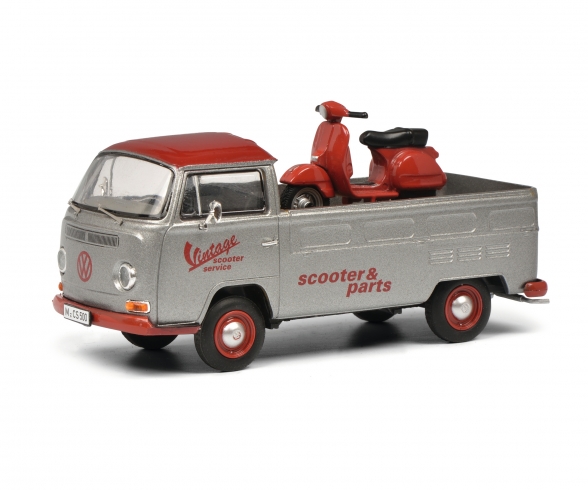 Quantity:
1
2
3
4
5
6
7
8
9
10
11
12
13
14
15
16
17
18
19
20
21
22
23
24
25
26
27
28
29
30
we will pass on the reduction in VAT to you with an automatic discount in the shopping cart.
Since the VW T1 Transporter was getting rather long in the tooth after 17 years in production, and increasing numbers of competitors
were trying to secure a place in the lucrative small transporter market, in August 1967 Volkswagen introduced the second generation of
the VW Transporter, the T2. Compared to its predecessor the T1, the T2 was a complete and consistent new development. With the newly
developed 1.6 litre engine with a powerful 47 BHP, revised independent wheel suspension and a complicated semi-trailing arm double
steering axle, the T2 had extraordinarily good handling, which was able to match the handling of contemporary cars without problems.
With its "new face" with a continuous windscreen, the Volkswagen T2 was able to seamlessly continue the VW Transporter success story
that began in 1950.
Warning! Not suitable for children under 14 years.
Period: Historic
Material: Zinc Diecast
Model brand: Volkswagen
Scale: 1:43
Frequently bought together
Frequently bought together