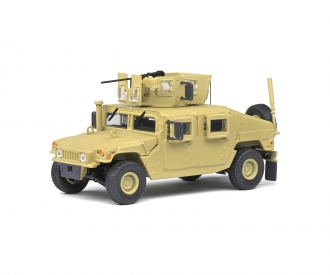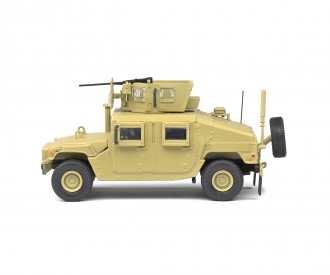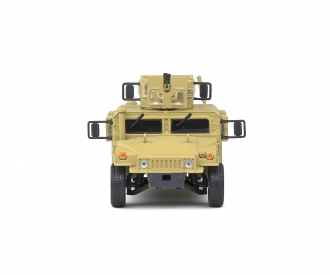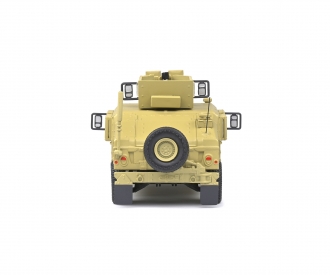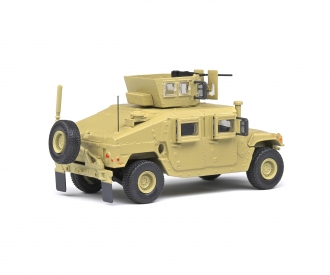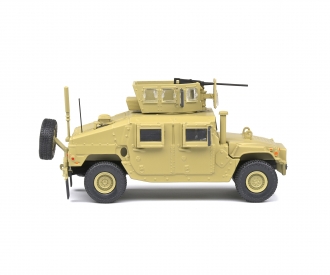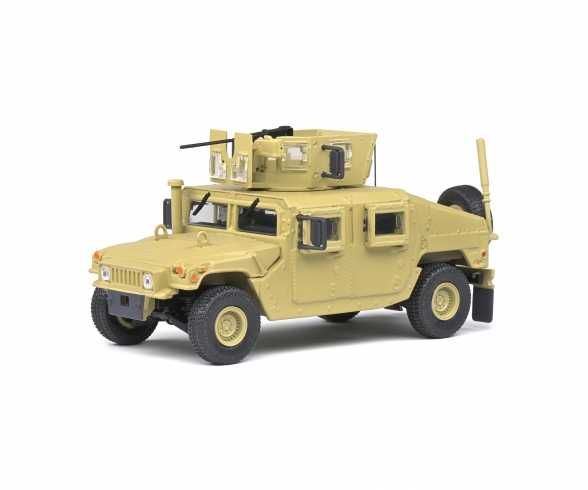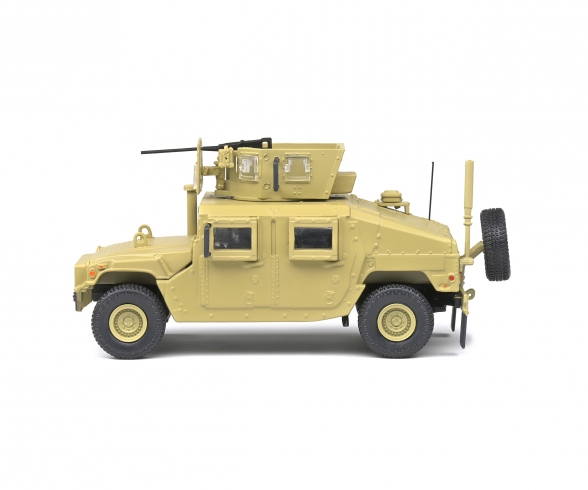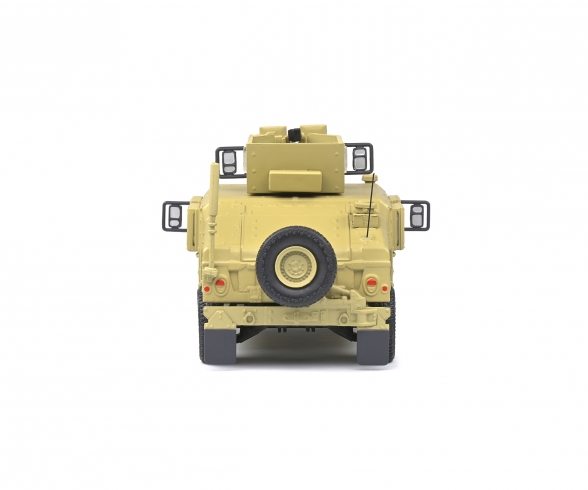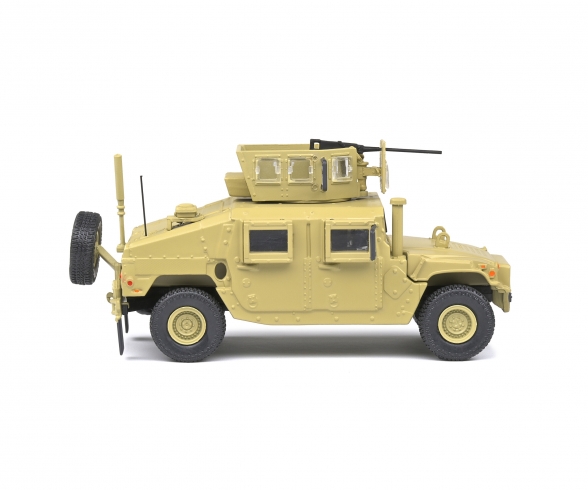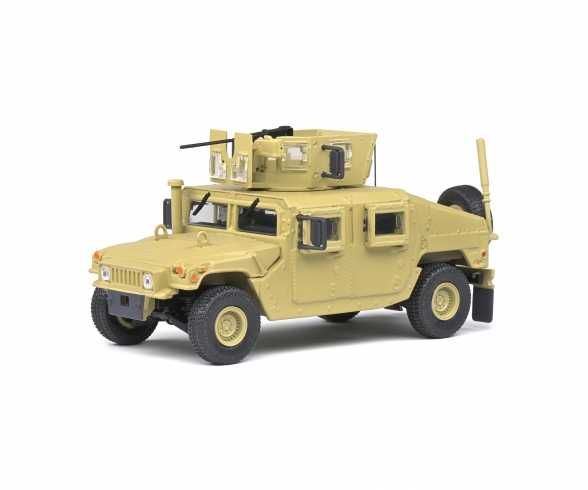 Quantity:
1
2
3
4
5
6
7
8
9
10
11
12
13
14
15
16
17
18
in stock, Delivery time 1-3 working days within Germany
This item can only be delivered to the following countries: Germany, Austria, Switzerland
At the end of the 1970s, the US Army wanted a new transport vehicle. Lamborghini was the first manufacturer to draw with the Cheetah. At this point AM General offered its M 998. It was the latter that was chosen by the Army. The legend of the "Humvee" (High mobility multipurpose wheeled vehicle - HMMWV) was born. In 1989, the Humvee had its baptism of fire in Panama. 30 years later, it is still in use around the world. Shown here in the M1115 version, this Expanded Capacity Vehicle (ECV) has an armed turret and more space for soldiers.
Warning! Collector model not suitable for children under the age of 14 years, contains small parts. Keep this address in case of need.