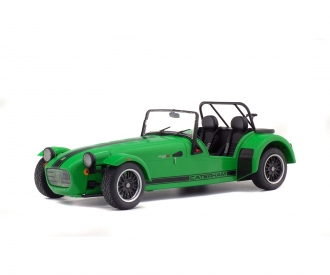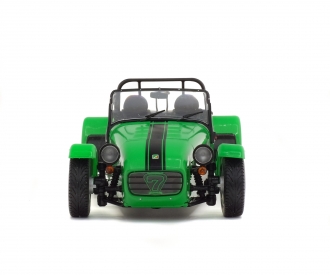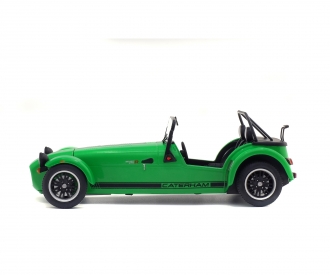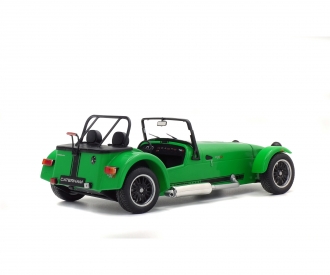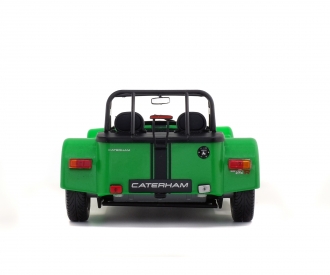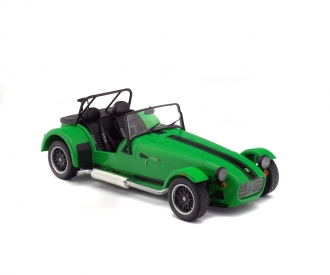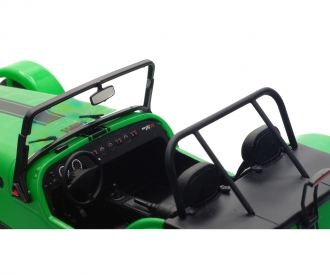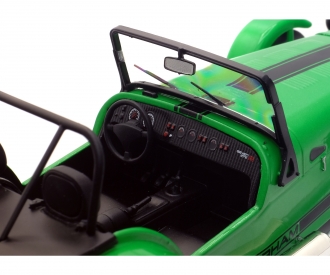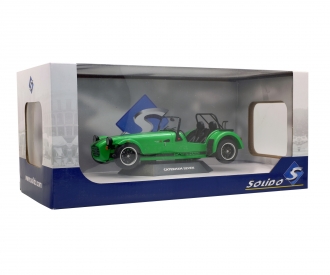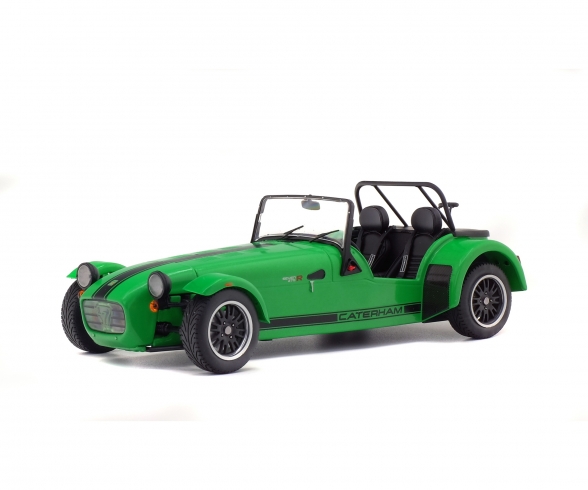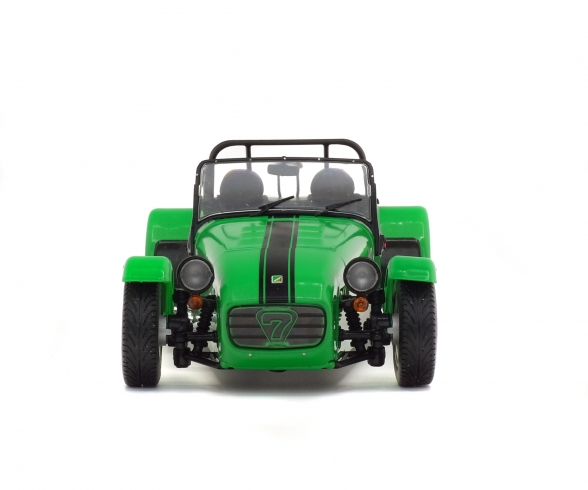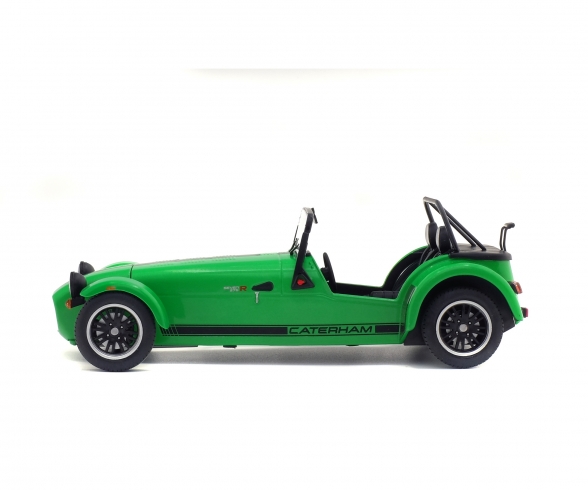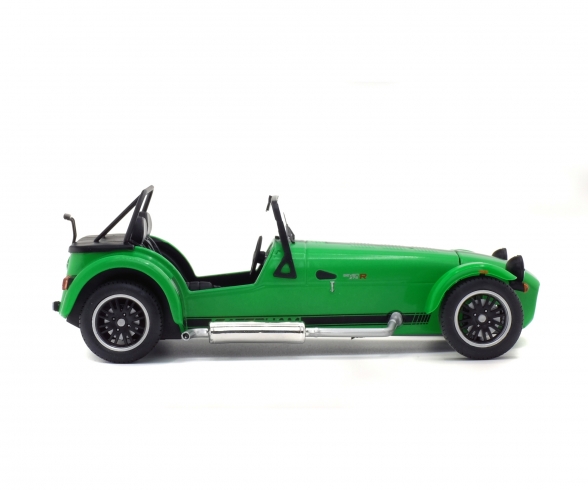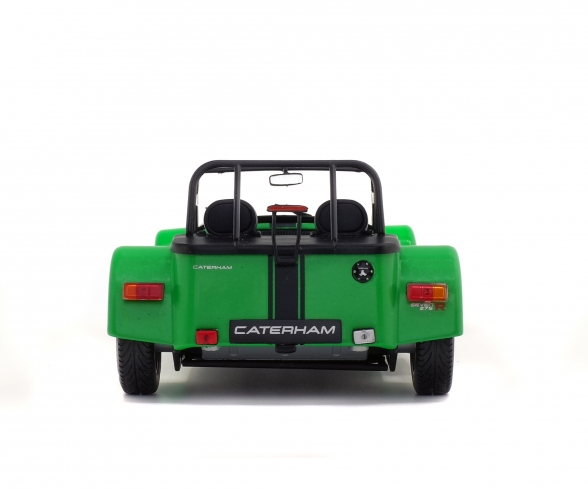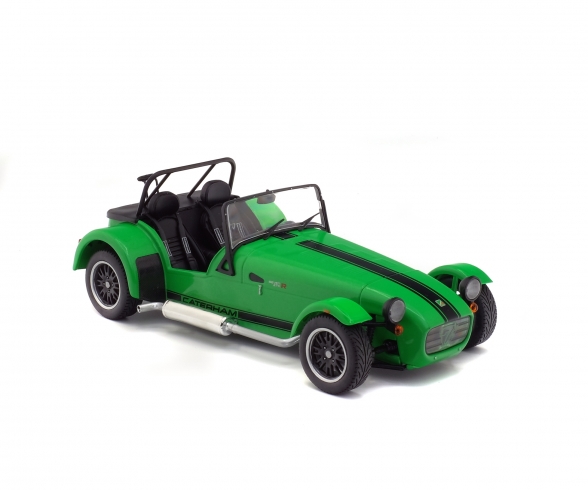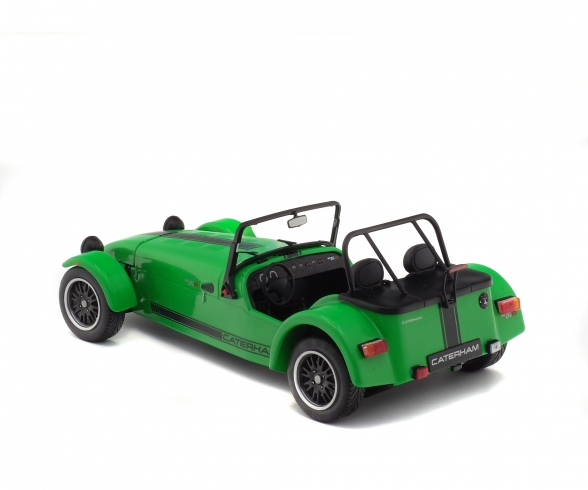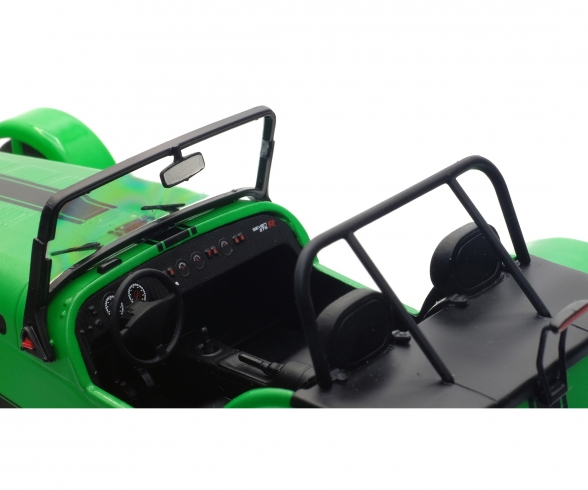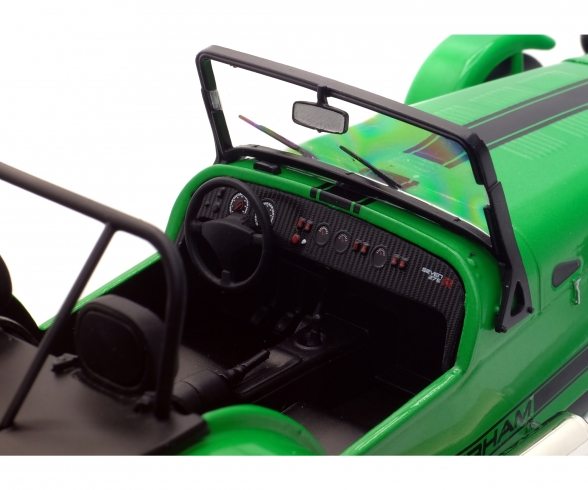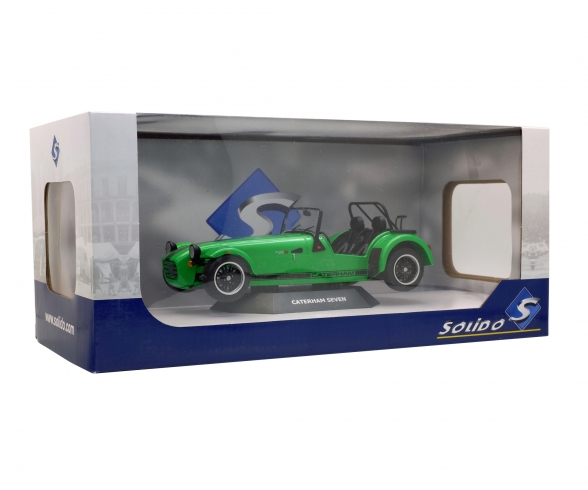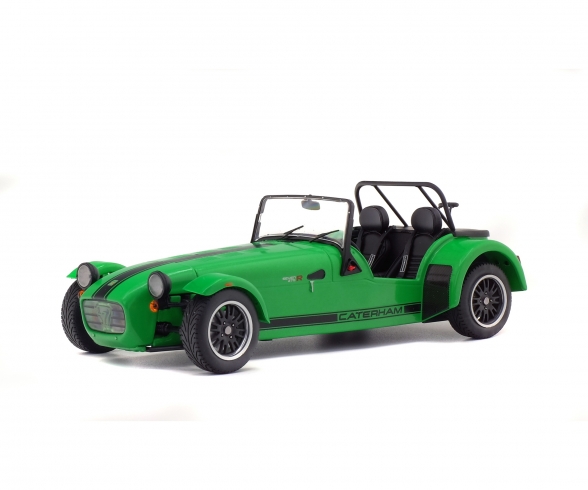 Quantity:
1
2
3
4
5
6
7
8
9
10
11
12
13
14
15
16
17
18
19
20
21
22
23
24
25
26
27
28
29
30
This item can only be delivered to the following countries: Germany, Austria, Switzerland
we will pass on the reduction in VAT to you with an automatic discount in the shopping cart.
Caterham Seven is the heiress of the famous Lotus Seven. Since 1957, the small English manufacturer received the mantle passed on by Lotus, making it evolve but retaining everything that made it so unique. The concept was pushed to its limits with a length of only 3.10 meters and a featherweight of 540 kilos. With a 135 horsepower 4-cylinder Ford engine, the power-to-weight ratio is monstrous and the acceleration too, with only 5.1 seconds to hit the 0 to 100 mark. The rigidity of the whole car is exemplary, the mass distribution is optimal, and will grant unique driving sensations, hair in the wind, barely a few inches from the ground. Solido presents the die-cast Caterham Seven 275R in 1:18 scale. The model comes with many lovingly crafted details and a functioning steering system.
Warning! Not suitable for children under 14 years.
Material: Zinc Diecast
Scale: 1:18
Frequently bought together
Frequently bought together