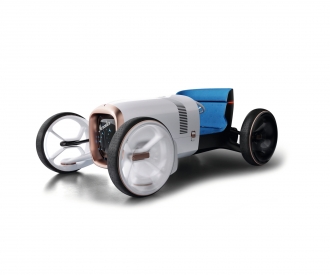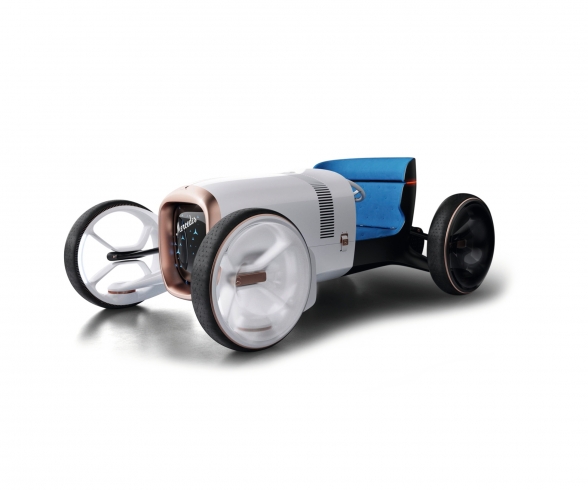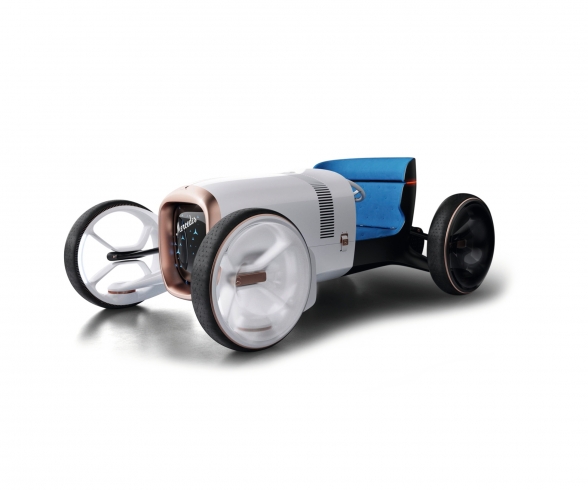 Quantity:
1
2
3
4
5
6
7
8
9
10
11
12
13
14
15
16
17
18
19
20
21
22
23
24
25
26
27
28
29
30
we will pass on the reduction in VAT to you with an automatic discount in the shopping cart.
At Design Essentials 2019 in Nice, Mercedes-Benz presented the "Vision Mercedes Simplex", an automobile sculpture that embodies the
heritage and future of the Mercedes-Benz brand. This highly interesting concept symbolises the transition to a new era of automobile
design and technology. It is also a tribute to the historical legacy and birth of the Mercedes brand following the launch of the
Mercedes 35 PS, which was first used by Emil Jellinek at the Nice Race Week in early 1901. Named after his beloved daughter Mercedes,
this first Mercedes racing car was a resounding success for its time and contributed to the glamorous image of the young brand. The
"Vision Mercedes Simplex" sculpture recalls this historic event and carries the pioneering spirit and design characteristics of
Mercedes' first car into the 21st century.
Warning! Not suitable for children under 14 years.
Period: Modern
Material: Resin
Model brand: Mercedes
Scale: 1:43
Frequently bought together
Frequently bought together