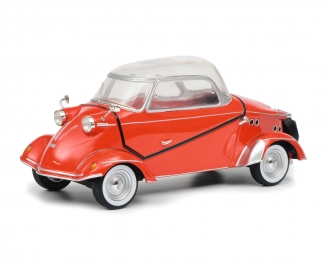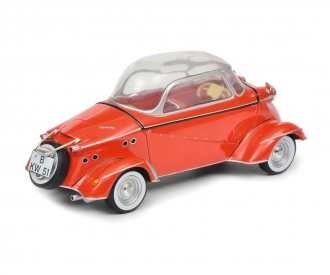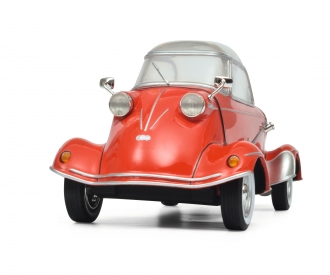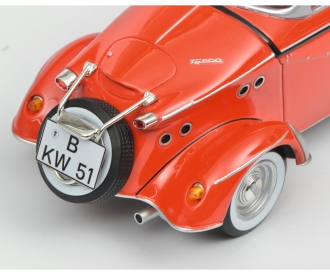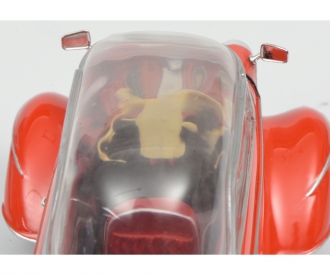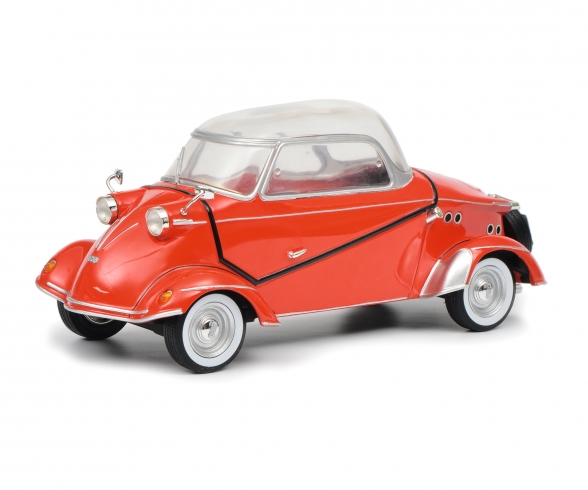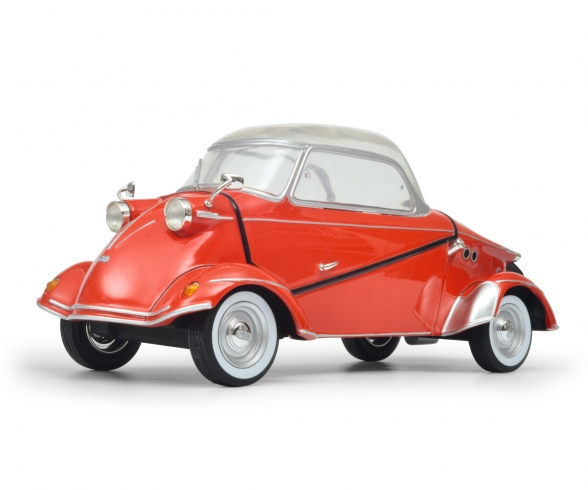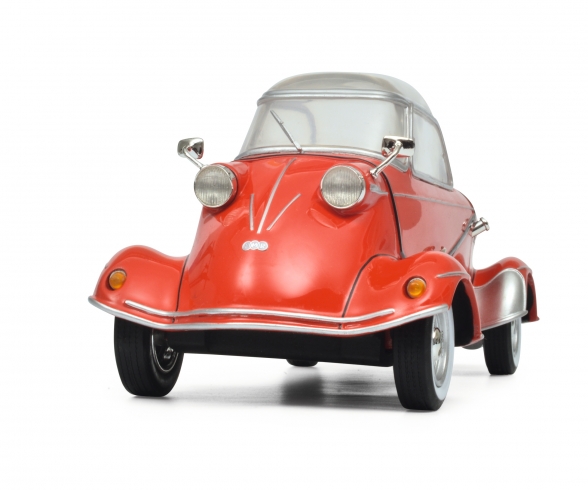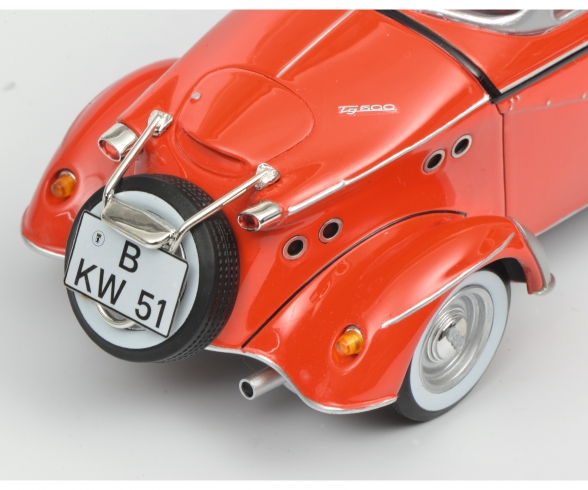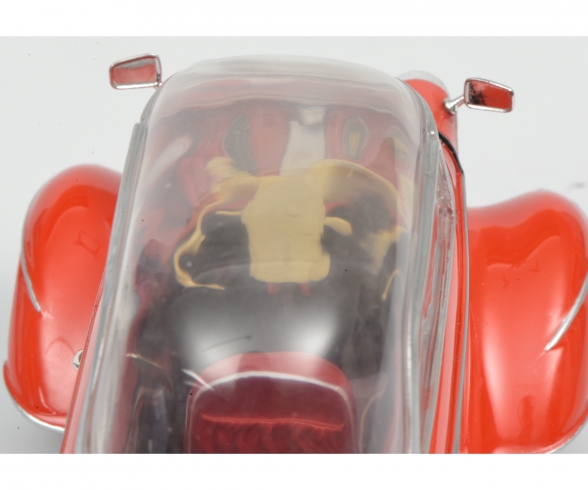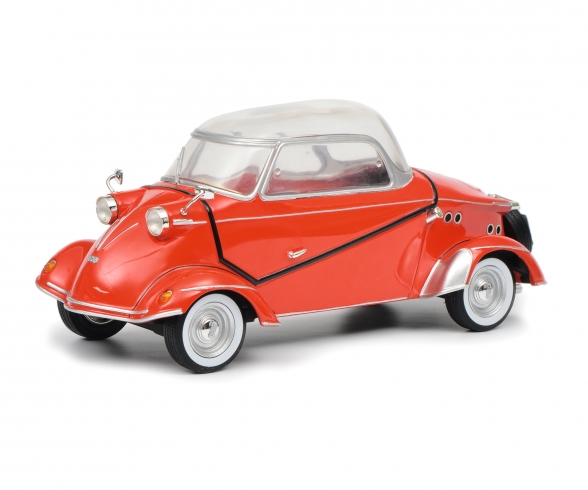 Quantity:
1
2
3
4
5
6
7
8
9
10
11
12
13
14
15
16
17
18
19
20
21
22
23
24
25
26
27
28
29
30
we will pass on the reduction in VAT to you with an automatic discount in the shopping cart.
In the early summer of 1945, aircraft engineer Fritz M. Fend returned to his home town of Rosenheim. During the war he had been instrumental in the development of the Messerschmitt Me 262. In 1946, he began to develop a human-powered vehicle for the large numbers of disabled war veterans returning from the front, the "Flitzer". In order to increase mobility, the three-wheeled "Flitzer" was subsequently equipped with a combustion engine. After years of further development and improvement, the time had come in March 1953 to present the first "Messerschmitt cabin scooter", the KR 175. Success followed very quickly. In 1955 alone, the Messerschmitt factory produced more than 12,000 units of the 9 horsepower KR 200, which sold for 2500 Deutschmarks. The four-wheeled Messerschmitt Tiger, fitted with a 500 cc Fichtel & Sachs engine, was launched in 1958 as the top-of-the-range model with a power output of just 19.5 horsepower – but a top speed of 125 km/h. After a run of only 300 vehicles, production of the Tiger was stopped in autumn 1961, which makes this unusual small vehicle a sought-after and highly valuable collector's vehicle today. Schuco is going to produce in a limited edition of 500 pieces a miniature model of this legendary FMR TG 500 to a scale of 1:18 in the PRO R line. This line, consisting of resin as the material, stands for exceptional and highly filigree small series models. By means of this highgrade model material, it is possible to produce very rare and exotic exemplary vehicles in perfect quality and also in low and exclusive production runs.
Warning! Not suitable for children under 14 years.
Material: Resine
Scale: 1:18
Edition: 500 pcs
Frequently bought together
Frequently bought together