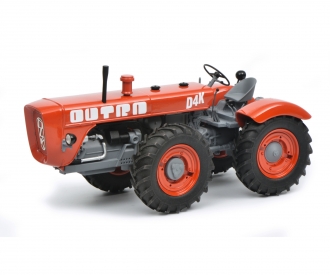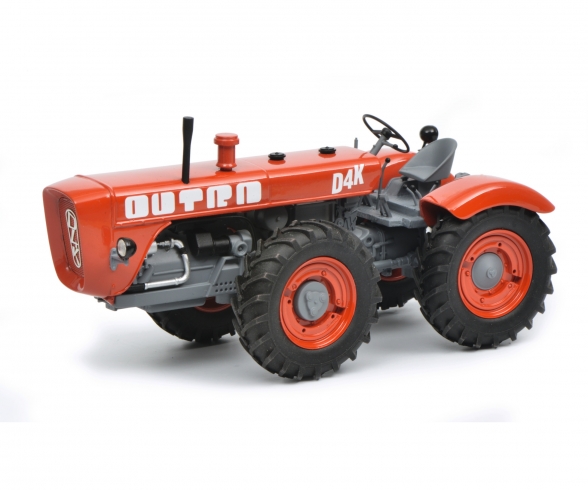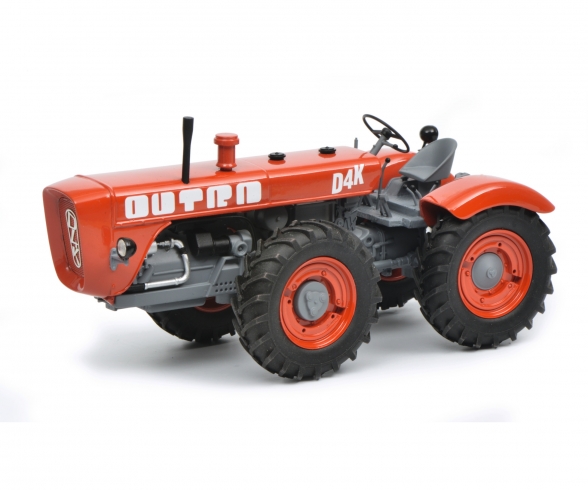 Quantity:
1
2
3
4
5
6
7
8
9
10
11
12
13
14
15
16
17
18
19
20
21
22
23
24
25
26
27
28
29
30
in stock, Delivery time 1-3 working days within Germany
The Dutra D4K B was a heavy tractor with all-wheel drive, produced in the Hungarian "Red Star" tractor factory. With its 90-hp, 6-cylinder diesel engine, with a displacement of almost 8 litres, the Dutra was rather top-heavy and particularly well suited to working heavy ground. Wuith production starting in 1964, the D4K B very quickly displaced the very loud and uncomfortable track-laying tractor in the GDR. The agricultural collectives of the GDR could only obtain its successor as a heavy tractor, the Kirovets K-700 if, in return, they provided proof that a D4K had been scrapped. For this reason, almost all Dutra D4Ks in the GDR were scrapped, and any surviving examples are among the great attractions of any tractor meeting. Schuco is going to produce in a limited edition of 500 pieces a miniature model of this Dutra D4K B to a scale of 1:32 in the PRO R line. This line, consisting of resin as the material, stands for exceptional and highly filigree small series models. By means of this highgrade model material, it is possible to produce very rare and exotic exemplary vehicles in perfect quality and also in low and exclusive production runs.

Warning! Not suitable for children under 14 years.
Period: Historic
Material: Resine
Model brand: Dutra
Scale: 1:32
Edition: 500 pcs