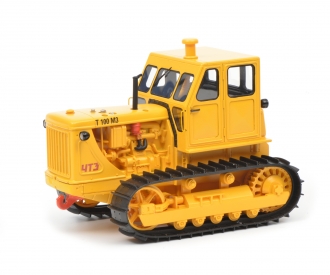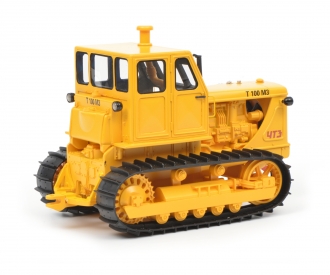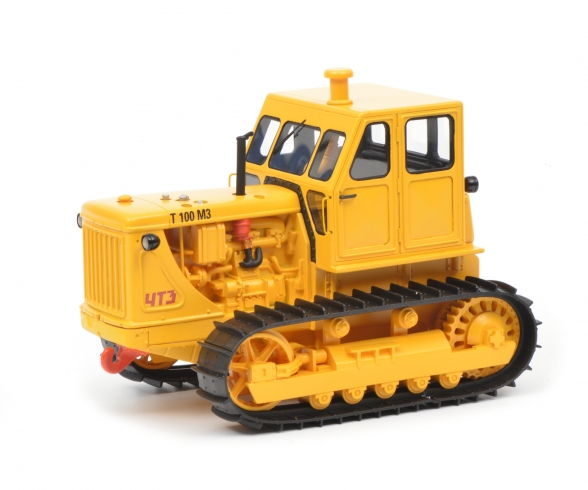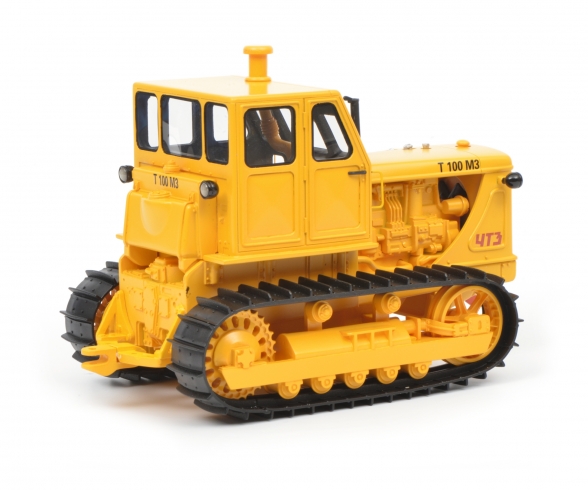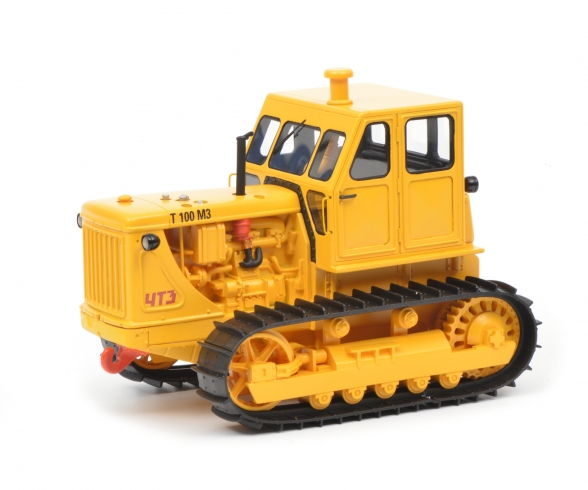 Quantity:
1
2
3
4
5
6
7
8
9
10
11
12
13
14
15
16
17
18
19
20
21
22
23
24
25
26
27
28
29
30
in stock, Delivery time 1-3 working days within Germany
From 1963 to 1983, the "Chelyabinskiy Traktornyy Zavod", the Chelyabinsk Tractor Plant, produced, believe it or not, over 410,000 T-100 track laying tractors. Rather more powerful than its S-100 predecessor model with 108 hp, the T-100 was used both in the agricultural collectives of the Eastern bloc and very often as a bulldozer. In the course of its 20-year production life, this track layer underwent a process of continuous development. Thus, from 1973, more and more technical components of its larger successor, the T-130, were incorporated to apply the part-sharing principle and thus make production more efficient and cost-effective. Schuco is going to produce in a limited edition of 500 pieces a miniature model of this T-100 to a scale of 1:32 in the PRO R line. This line, consisting of resin as the material, stands for exceptional and highly filigree small series models. By means of this highgrade model material, it is possible to produce very rare and exotic exemplary vehicles in perfect quality and also in low and exclusive production runs.
Warning! Not suitable for children under 14 years.
Period: Historic
Material: Resine
Scale: 1:32
Edition: 500 pcs