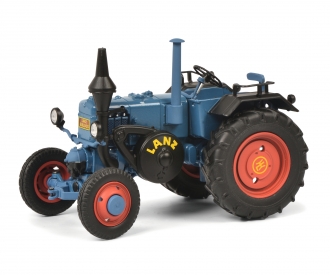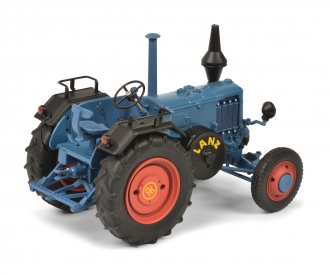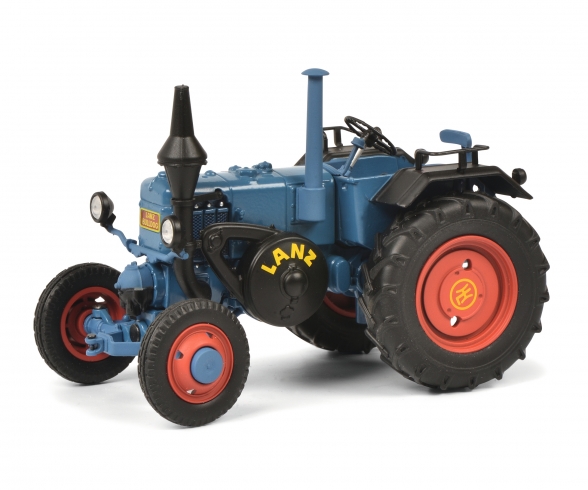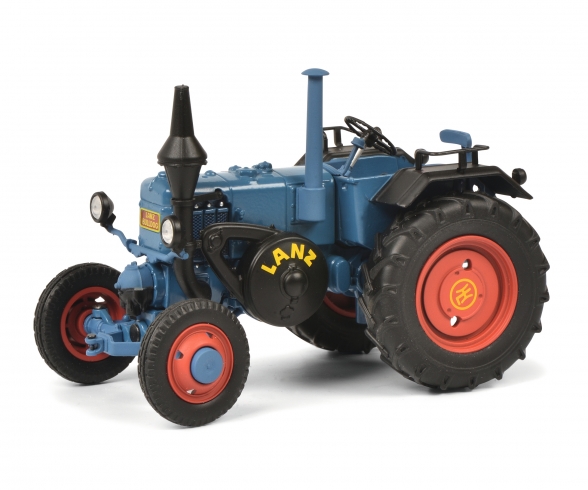 Quantity:
1
2
3
4
5
6
7
8
9
10
11
12
13
14
15
16
17
18
19
20
21
22
23
24
25
26
27
28
29
30
due to the current situation surrounding the COVID-19 pandemic, there may be delays in delivery.
Founded in the 19th century, Heinrich Lanz AG in Mannheim very quickly developed into one of Germany's leading agricultural machinery
manufacturers. From the 1920s, the Mannheim company went into the production of farm tractors and thus played a significant part in
the motorisation of German agriculture. Under the name of Lanz Bulldog, farm tractors with a single-cylinder, glow-plug engine were
produced with great success. These tractors made such an impression that the name Bulldog became widely used in Germany as a
colloquial expression for farm tractors in general. During the 30s, Lanz achieved a market share of 50% in Germany and more than half
its production was exported. The very finely detailed Schuco model to a scale of 1:32 depicts a Lanz Bulldog D 9506, one of Lanz' most
successful models. Almost unchanged from 1936 to 1955, it was produced with a single-cylinder engine, legendary for its displacement
of just over 10 litres and delivering 45 hp.
Warning! Not suitable for children under 14 years.
Period: Historic
Material: Zinc Diecast
Model brand: Lanz
Scale: 1:32
Frequently bought together
Frequently bought together