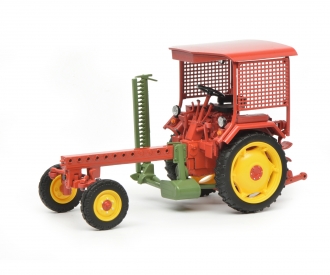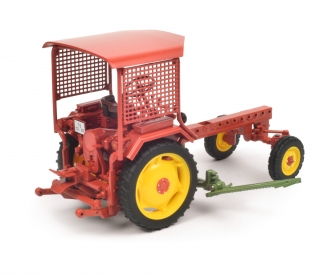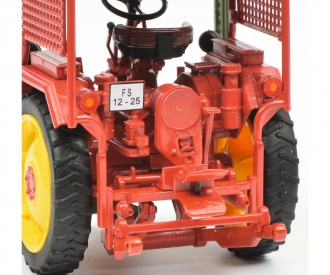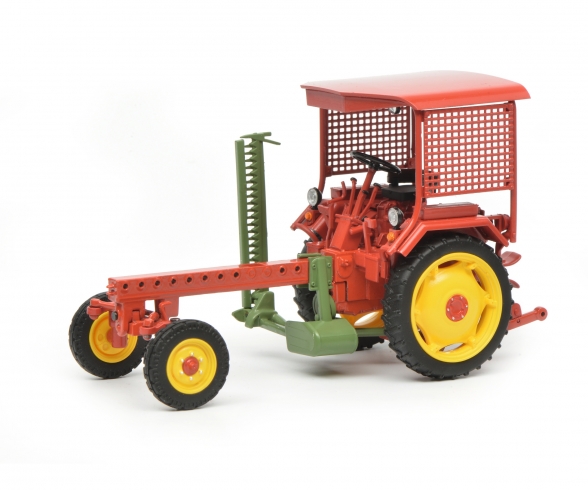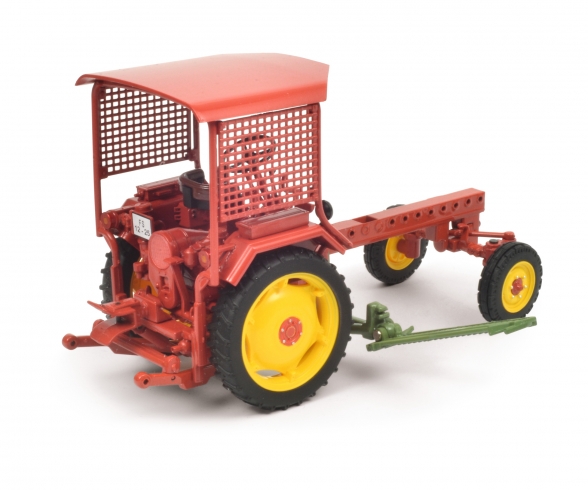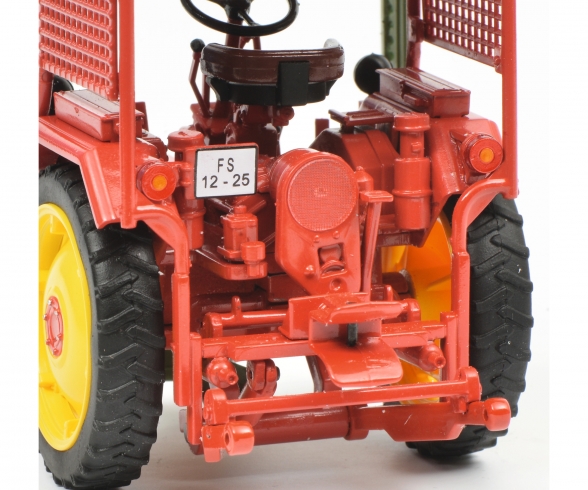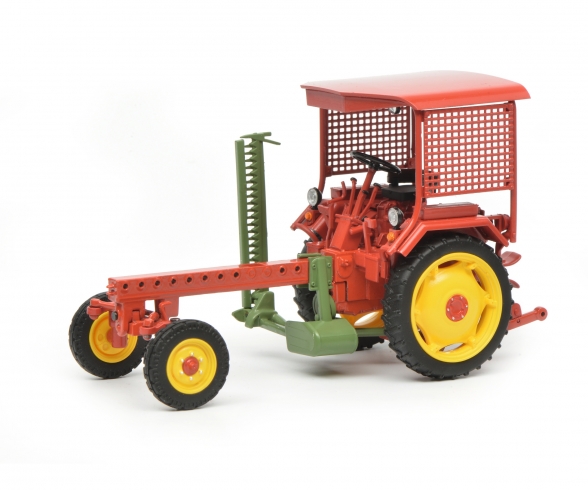 in stock, Delivery time 1-3 working days within Germany
The model RS09 Fortschritt equipment carrier was the most important working device by far in the LPG's (agricultural collectives) and the VEG's (nationally owned properties) in the former German Democratic Republic. This even went so far that even the architecture of the stable building in the GDR was adapted to the gauge, height and turning circle of this device. The RS09 (RS = wheeled tractor) tractor and equipment carrier was introduced in 1955, was also known under the product name of GT124 Maulwurf (Maulwurf = mole / GT = Carrier). Because of the large quantity that was produced, the "Mole" was one of the best-selling tractors in the DDR and the entire eastern block. Schuco presents the Fortschritt RS09-GT124 with cuttor bar as a high-quality metal miniature in the popular 1:32 scale. The Schuco Edition 1:32 is highly impressive due to its very detailed and precise finish. The tractor has functioning steering and is without doubt a must-have in every tractor collection.
Warning! Not suitable for children under 14 years.
Period: Historic
Material: Zinc Diecast
Model brand: Fortschritt
Scale: 1:32