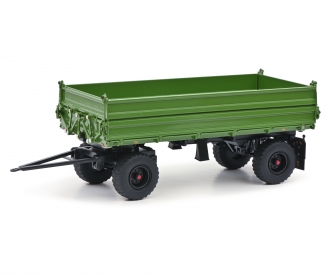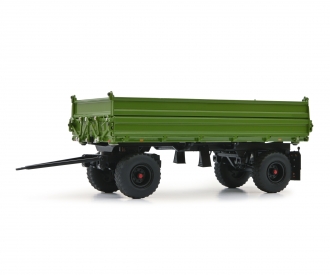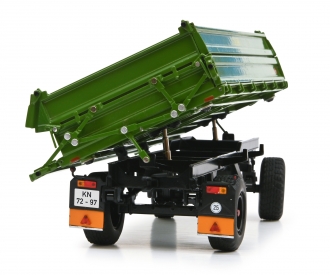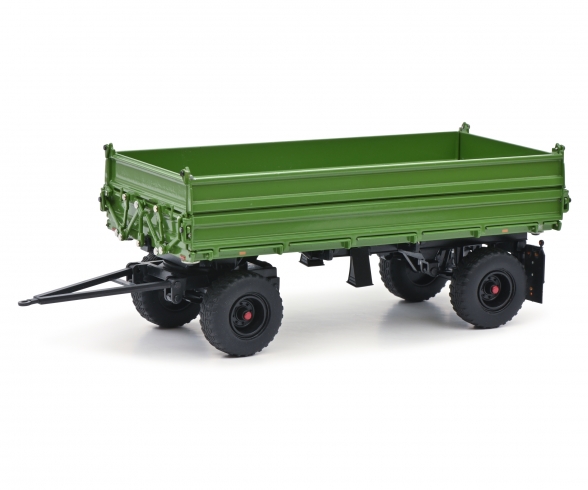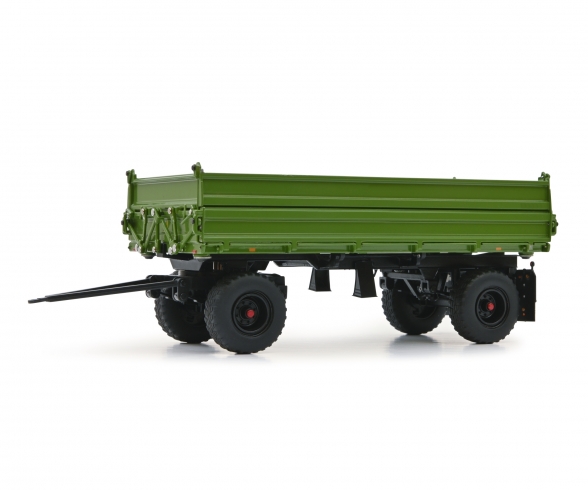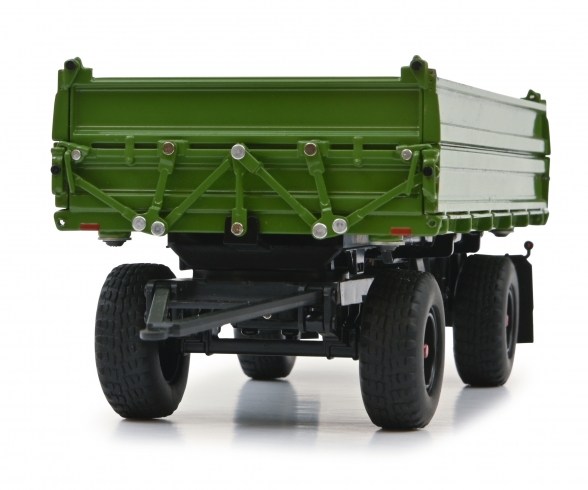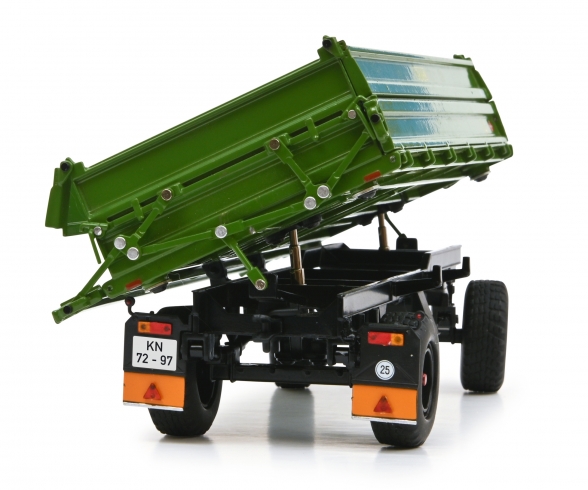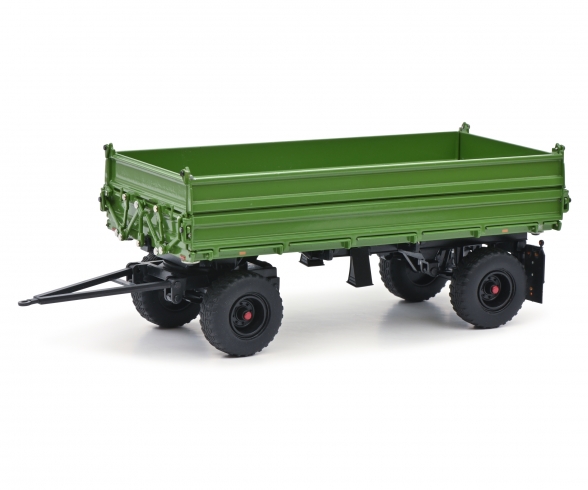 Quantity:
1
2
3
4
5
6
7
8
9
10
11
12
13
14
15
16
17
18
19
20
21
22
23
24
25
26
27
28
29
30
In the 1960s, Fortschritt became East Germany's largest manufacturer of agricultural equipment. From 1978, Fortschritt merged with a
number of state-owned enterprises specializing in the production of agricultural and food machines. One such state-owned enterprise
was the ErnstGrube motor vehicle plant in Werdau. The Fortschritt HW 80 – a 2-sided tipping trailer – was one of the most famous
models produced in the Werdau factory. The trailer was specifically designed for agricultural use and is still in use on many farms
today. It has a permissible payload of 8550 kg. Side extensions are often used to achieve the maximum load volume of 11 cubic metres.
The contents of the Fortschritt HW80's trailer can be unloaded hydraulically by the towing vehicle. The tipping side must be selected
using a plug on the trailer. The maximum tipping angle is 50°, which ensures that the contents can be fully unloaded. The trailer can
be fitted with a chaff container to transport goods with a very low density.
Warning! Not suitable for children under 14 years.
Period: Historic
Material: Zinc Diecast
Model brand: Fortschritt
Scale: 1:32
Frequently bought together
Frequently bought together