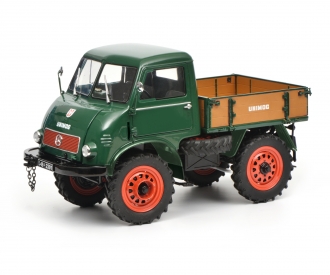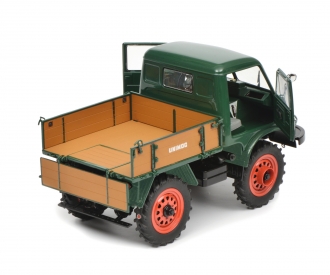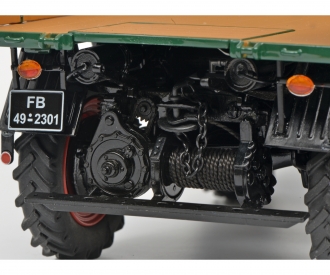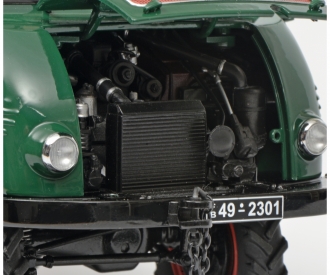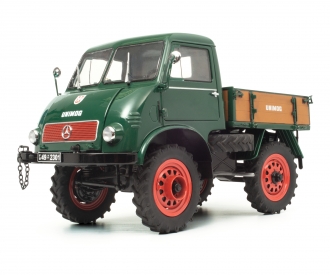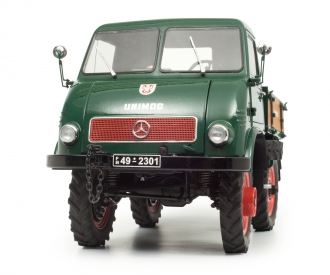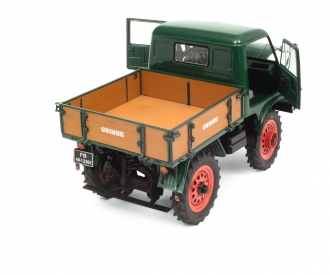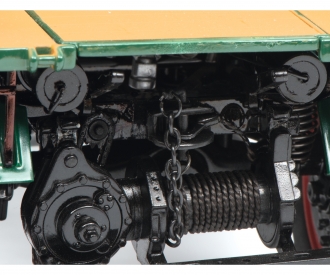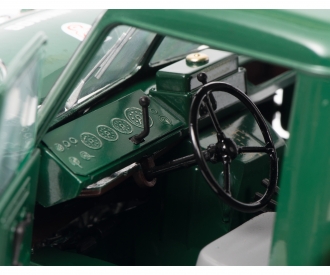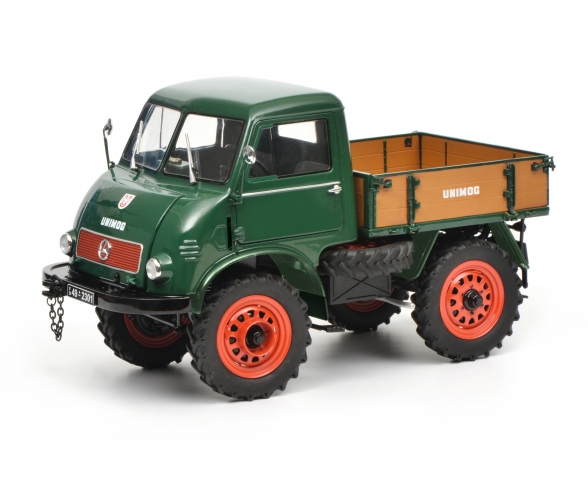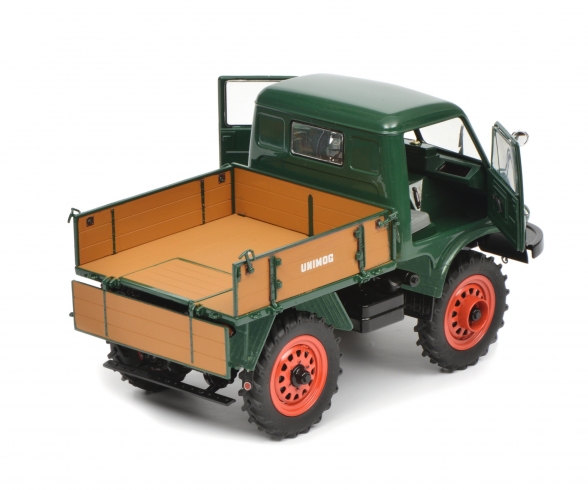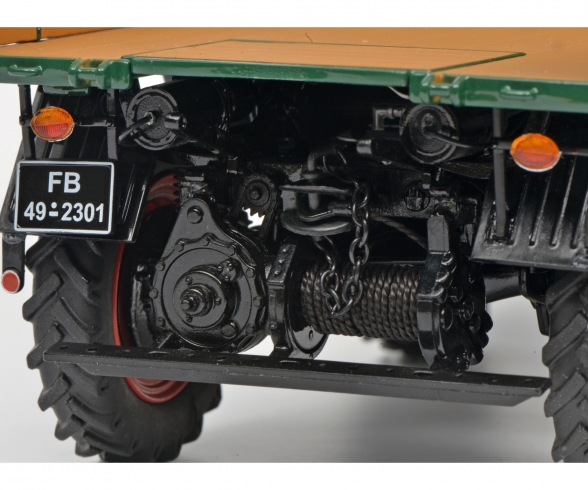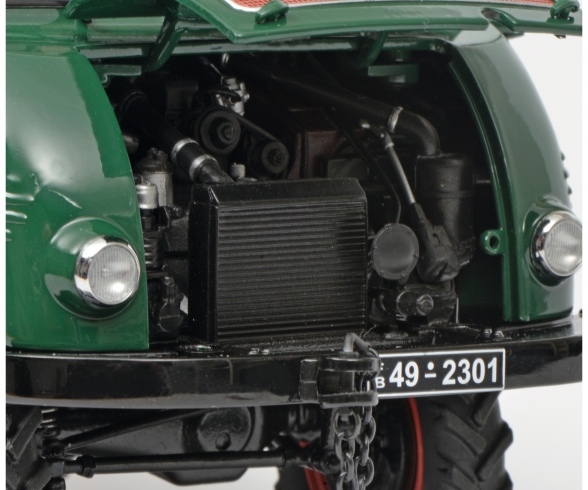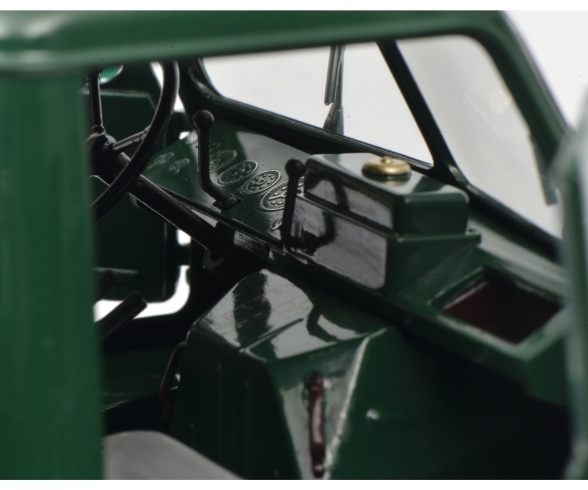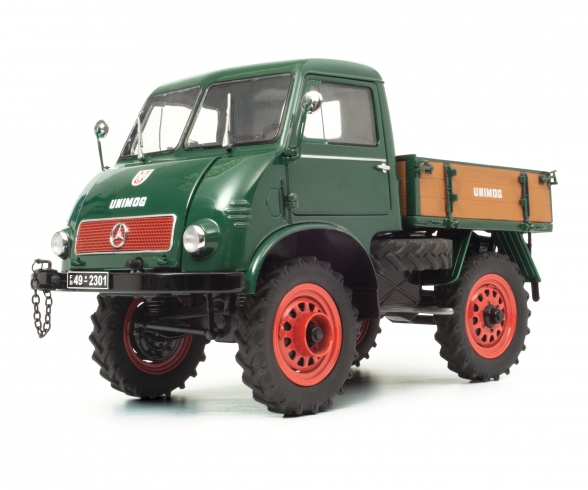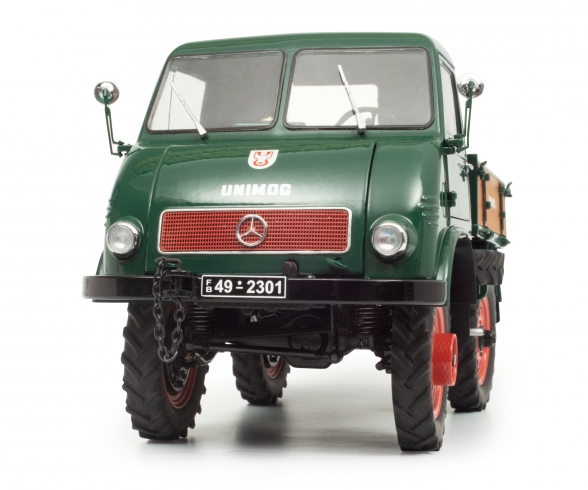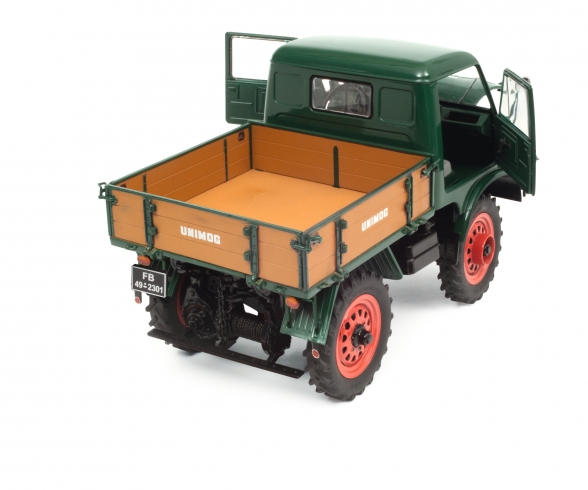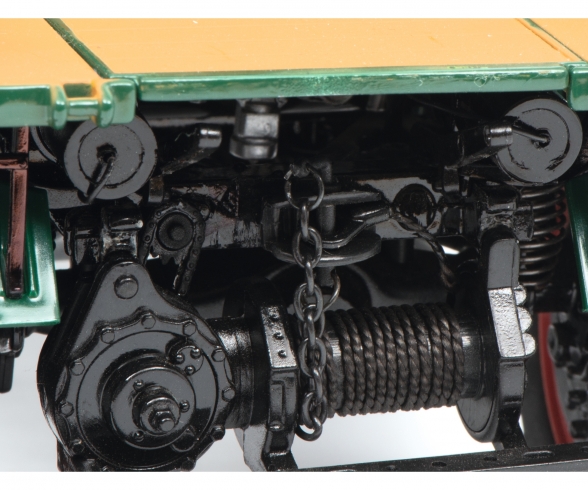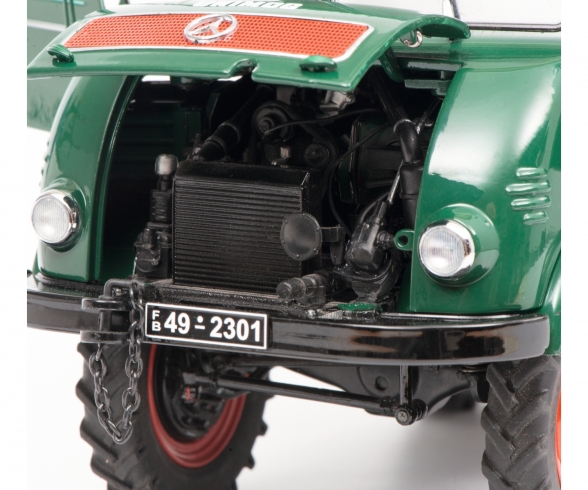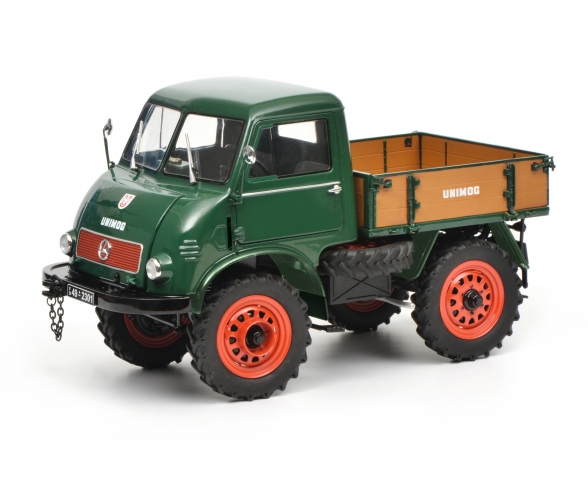 Quantity:
1
2
3
4
5
6
7
8
9
10
11
12
13
14
15
16
17
18
19
20
21
22
23
24
25
26
27
28
29
30
we will pass on the reduction in VAT to you with an automatic discount in the shopping cart.
Originally developed as an "Universal-Motor-Gerät", the Unimog was, to begin with, intended exclusively for use in agriculture. Mass produced from 1951 as Unimog 2010, this true jack of all trades was very quickly adopted in agriculture, forestry, in the military field and for local authority tasks. Initially produced at Boehringer GmbH in Göppingen, production was transferred to Gaggenau in 1951. In production from 1953, the Unimog-series 401 was the first series to be officially assigned the Mercedes star as brand mark. With the Unimog 401, customers could choose between an open cab with folding roof or a fully enclosed cab. The Schuco metal model to a scale of 1:18 represents in a limited edition of 1.000 pieces a Unimog 401 with enclosed cab, the so-called "Westfalia cab", which Unimog insiders delighted in calling the "Froschauge" (frog-eye). Just like the other models of the Schuco Edition 1:18, the Unimog comes with many lovingly crafted details, such as opening and closing doors, a front opening hood and the opening bonnet under which the highly detailed replica of the engine is accommodated.
Warning! Not suitable for children under 14 years.
Period: Historic
Material: Zinc Diecast
Model brand: Mercedes-Benz
Scale: 1:18
Edition: 1000 pcs
Frequently bought together
Frequently bought together